Rehearsal Studio Types *
* Some studios may have different but equivalent equipment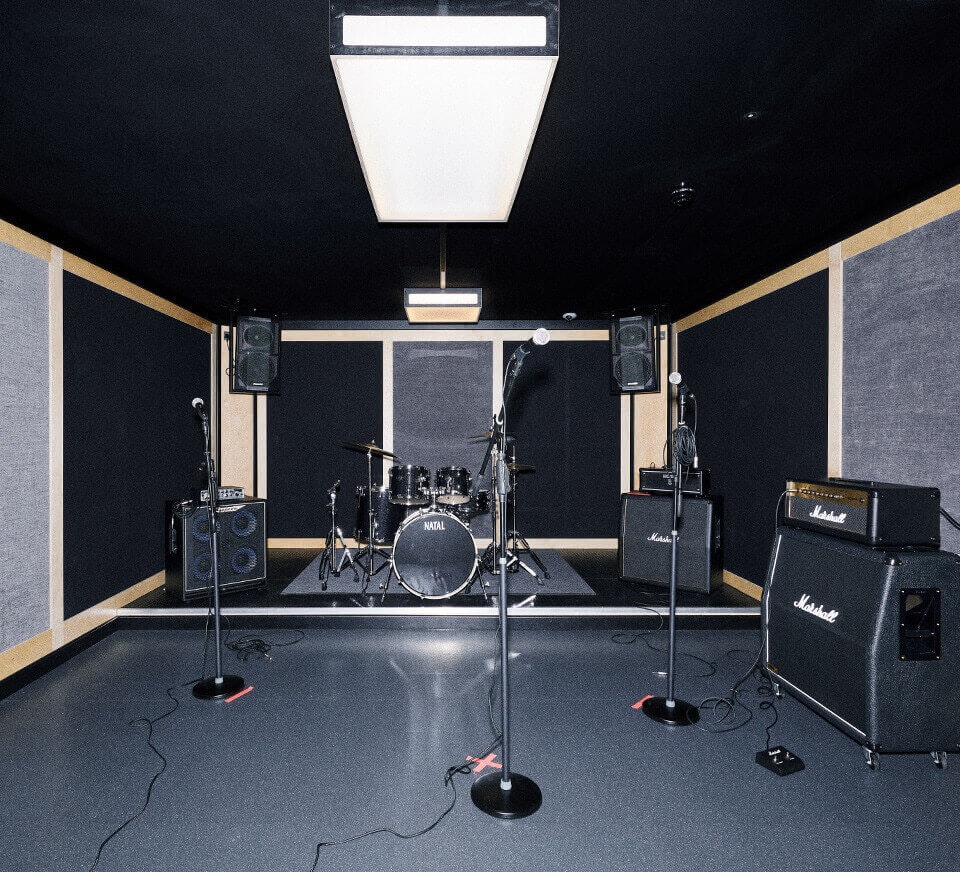 Pirate rehearsal studios
High-quality equipment. Acoustically-treated studios. The music rehearsal studios are your space to get creative. All of our rehearsal studios are fully kitted, with a variety of room types to suit your needs:
Practicing drums solo? Rehearsal Standard studios fit up to four people comfortably.
Vocals with a backing band? Rehearsal Pro studios are perfect for five.
Fine-tuning your ensemble performance? A Rehearsal Showcase studio fits six easily.
Inside, you'll find the very best equipment from Marshall, Boss, Ashdown and more in all of our music practice rooms. Just starting out? An experienced pro? You'll be set up for a great rehearsal every time.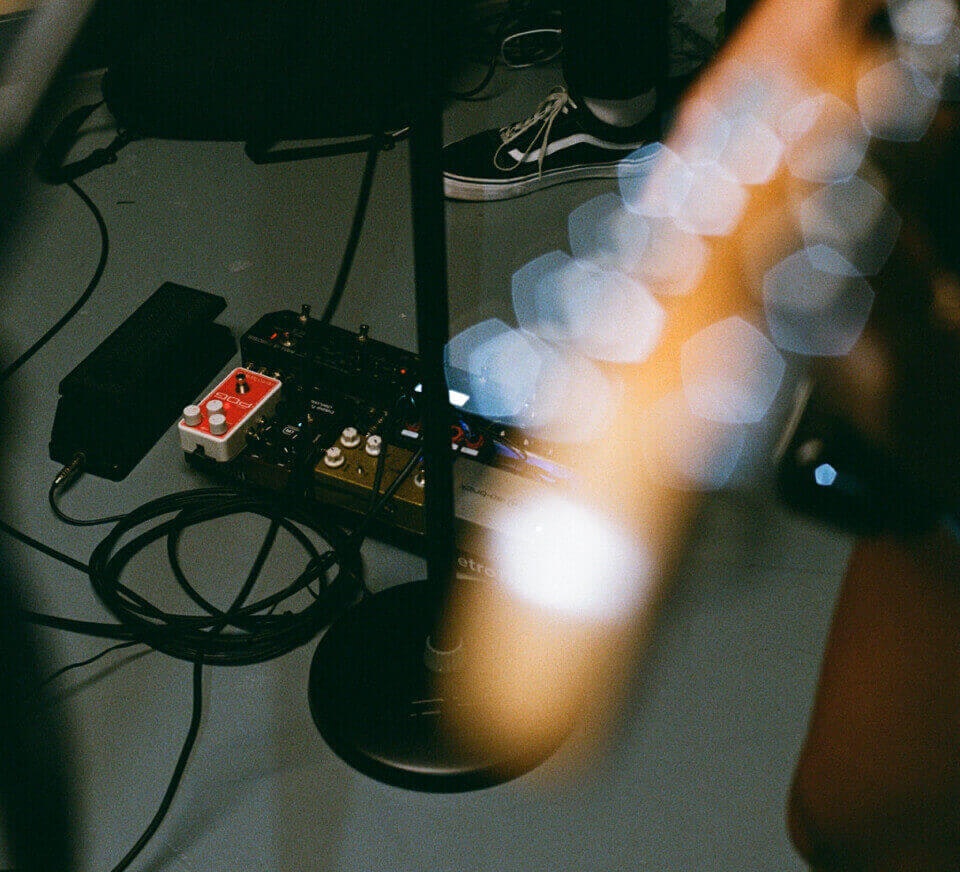 Your space to create
Whether you're a beginner or a seasoned pro, our specialist North London studios are the perfect place to create, write, produce, practice and mix with no distractions.
In Tottenham there are 48 spaces ready for your next project:
Simply book and pay by the hour using our easy live calendar. It's time to let your creativity flow.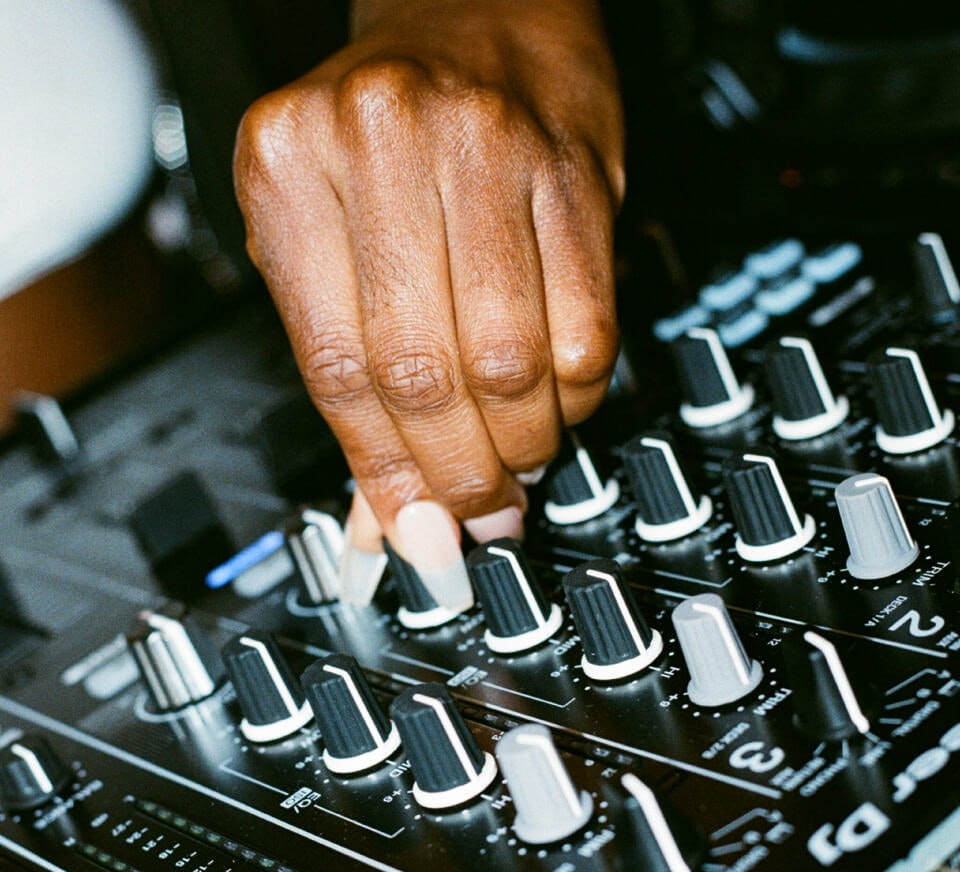 What is Pirate?
A worldwide network of DJ, production, rehearsal, podcast and dance studios, giving you round the clock access to create. Because we're open 24/7, we've made the experience entirely self-service using our unique entry code system — but if you ever need a hand, we're here. The fastest way to get support is via WhatsApp +44 7446 669061 or wa.link/pirate.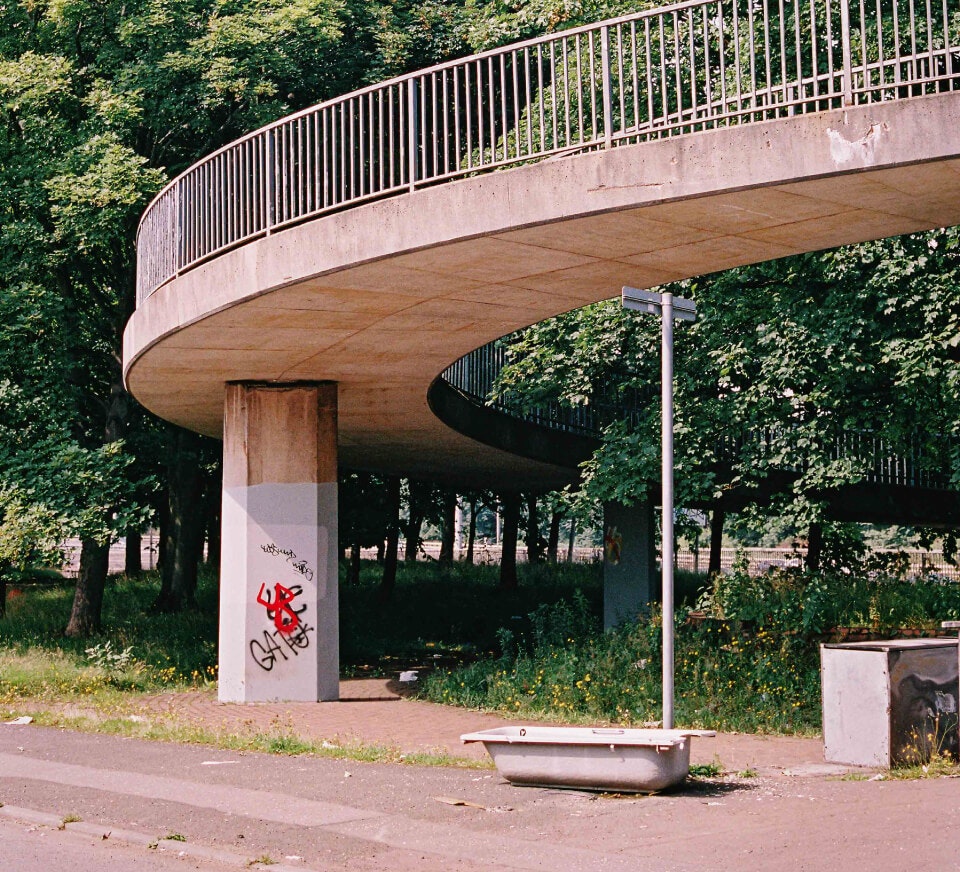 Tottenham vibes
Tottenham, it's a pleasure to be here. Roller Nation, The Cause, Five Miles and plenty more are smashing it in this part of town — now it's your turn with these new studios. There's a bunch of spots near the studios too if you're looking to grab a breather between rehearsals. Take a look:
Zen Records: small shop, big taste in old and rare reggae, ska, soul, jungle — every UK sound under the sun, all under one roof
LOVEN presents: Neapolitan-style Italian restaurant with a massive menu for meaties and vegans
Cafe Lemon: proper brunch spot for all-day breakfasts
Walthamstow Wetlands: clear your head and stretch your legs, it's only a 20-minute walk from the studios
Amps - Marshall MG100HCFX 120w Guitar Head, Marshall 1960A 4x12 300w Guitar Cab
Amps - Boss Katana Guitar Head, Marshall MX412A 4x12 240w Guitar Cab
Bass Amps - Ashdown/Fender Bass Amps and Cabs
Drums - Natal Arcadia or Pearl Export five-piece drum kit (please bring your own drumsticks)
Microphones - Stagg SDM50 vocal microphones and stands
PA - Pioneer XPRS PA speakers
Mixer - Alto 1202 12 channel mixer or Proel MQ12USB mixer
what3words location: ///urgent.congratulations.data
The studio address is 2 Norman Rd, London, N15 4ND.
The studios will not be wheelchair accessible until the site lift undergoes essential maintenance. Rest assured, we are aiming to fix this as soon as possible — apologies for any inconvenience this may cause. [Last updated 20.09.21]
The studios are a 5-minute walk from the closest station, Seven Sisters — a 20-minute tube journey from Oxford Circus. Buses stop at Seven Sisters station also.
Driving or cycling? We don't have any dedicated Pirate spaces, but you can park on Norman Road and in the surrounding area.