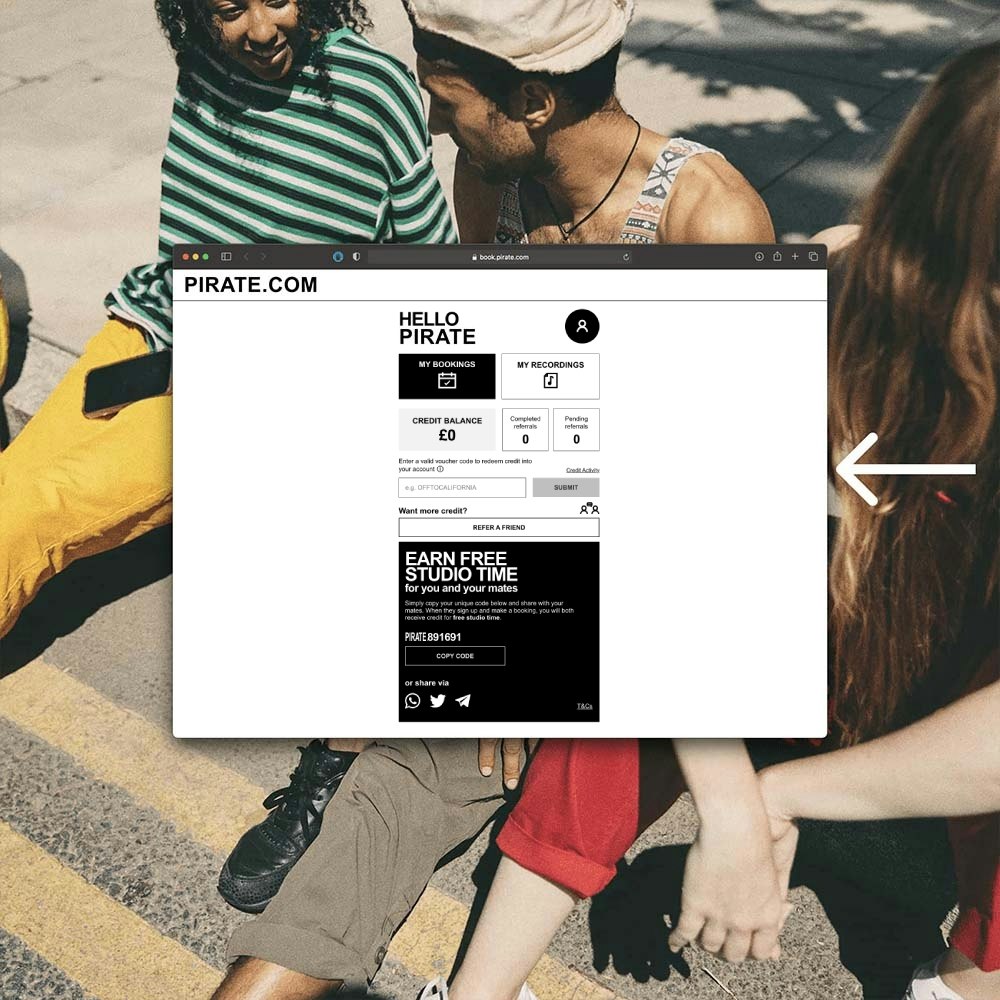 HOW IT WORKS
Visit the MY ACCOUNT area here (you'll need to log in).


Copy your unique referral code and share it with as many friends as you like.


Friends must enter your code on the Sign Up form, and remember the code is case sensitive.


Friends will recieve their credit immediately, and you'll receive yours once they make their first booking.
---
Frequently asked questions
We've answered your questions about our referral scheme.
When can I start referring my friends?
As soon as you have activated your account you can get your unique code and start referring.
Can I refer a friend who already has a Pirate account?
No, you can only earn credit from new people who do not current have a Pirate account. We check the phone numbers of new people to make sure they are new members.
Can I refer family members?
While your brother/sister/mother/father is more than welcome to sign-up, we ask that codes are not used by direct relatives. This policy helps us to keep things fair for all.
When do I get my free credit?
Once your friend signs up their studio credit will be credited to their account. When they make their first booking, we'll also credit your account with the same amount.
I didn't receive the credit I was expecting.
We regularly change the credit you receive for sharing Pirate with your friends. Occasionally certain studios or locations will have different rewards.
Is there a limit to the number of people I can refer?
No, there is no limit and you will receive studio credit for every single one.
Yes, referral credit lasts for 3 months, and cannot be redeemed for cash.
I've been given a referral code - what do I do?
You'll find a voucher code field at the bottom of the Create Account form. Just put your code in there and the credit will instantly be in your account. Your referer will earn their credit after you make a booking.