End Of The Road 2023: An Excellent Vintage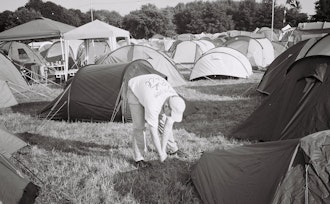 An excellent vintage from maybe the UK's most loved festival. Highlights: Charlotte Adigéry, They Hate Change, Angel Olsen and, of course, Wet Leg's secret set.
Earlier this week, Early Bird tickets for End Of The Road 2024 sold out in a mere 24 hours, a testament to the festival's enduring appeal, and perhaps serving as the only review you need, but here we go anyway.
Speaking to even just a few strangers over the course of the four days, it becomes evident that this festival is a tight-knit community of returning fans. If you've attended before, you likely have a good idea of what to expect when you arrive at Larmer Tree Gardens on the first weekend of September. However, the End Of The Road team consistently exceeds expectations each year (though this may not hold true for the couple who got engaged in the forest; that will be a tough act to follow).
The 2023 edition was awash with joyful surprises within a meticulously planned day-to-day programme. On Friday, Angel Olsen graced the stage twice, once during the breathtaking sunset on the Garden Stage. It's nearly impossible to convey the beauty of the setting, with pink-illuminated trees echoing the sky's hues and old-school stage lighting providing the perfect vintage romantic backdrop for the American singer-songwriter. Olsen also surprised fans with a stripped-back secret set on the tiny Piano Stage earlier in the day for The Line Of Best Fit, leaving her fans wanting for nothing.
Rumours of a surprise show from Wet Leg on Saturday night had been circulating around the campsite even before beer supplies had gone warm, gaining momentum and culminating in relief when the Isle of Wight quintet took to the Woods Stage. Lead singer Rhian remarked that they'd started the band with the hope of playing End Of The Road one day, and that an evening main stage slot felt almost like more than they'd bargained for. Closing with their breakout single 'Chaise Longue', the atmosphere was that of a joyful homecoming.
Keeping punters on their toes until the end, on Sunday, must-see comedian Jake Lambert was suddenly added to the Talking Heads Stage, drawing an even longer queue than the popular Persian street food stand, the longest I'd witnessed all weekend.
Back to the schedule and marked Clashfinders, Cass McCombs, duo Charlotte Adigéry and Bolis Popul, They Hate Change, Bodega and Horse Lords seemed to punch above their (not insignificant) weights, inspiring huge crowds. Charlotte Adigéry and Bolis Popul, dressed in matching outfits, in particular, transformed End Of The Road's Big Top Stage into what felt like a night at their headline show rather than a festival slot.
Adigéry's meticulously choreographed dance routine coordinated with light-up screens behind her as she performed an experimental dance music setlist, featured faultless vocals that never wavered. She paused occasionally to banter with Popul on synth — warming hearts with their chemistry, widening gobs with their truly forward-thinking sound, it was hard to believe that the pair had been on the road to Dorset since 6AM. Catch them live as soon as you can.
End Of The Road's attention to activities beyond the music further sets it apart. The cinema tent, guest-curated by the likes of MUBI, Mark Jenkin and Martin McDonagh, offered popular deckchair downtime — pack your glasses. The forest activities, from a lengthy marble run to bean bag toss and vintage garden games straight out of an Enid Blyton novel, provided good clean fun for children and adults alike between sets. The comedy and talks on the aptly named Talking Heads Stage ranged from entertaining streams of consciousness rambles to Q&As and stand-up sets, as well as some stripped-back musical performances.
A new addition this year was a karaoke stage, adorably decorated as a kids' bedroom, the perfect tongue-in-cheek backdrop for some very questionable song choices (a knackered lad told me he'd performed Backstreet Boys 5 times over the course of Friday evening).
End Of The Road stands as one of the best-reviewed festivals in the country, both in the media and amongst its veterans. This year, Mother Nature smiled upon the event as well, gracing us with sunny skies from Friday to Monday.
We'll forgive the drizzle on Thursday, opting to catch Pirate favourites Beige Banquet at the covered Folly Stage after pitching our tents anyway. The weather cleared even before San Fran alt-rock band Deerhoof took to the Woods Stage, and by the time headliners Wilco performed, the drizzle was a distant memory.
Mother Nature's good grace created the feeling of a perfect micro-summer, encapsulated in the waning days of the season. I don't know if it made it easier or harder for the children being trawled around in wagons to return to school, but a long weekend in this idyllic setting with perfect weather and meticulously planned programming certainly leaves a lasting impression of long, lush summer days to carry through until next year.
Until next year then.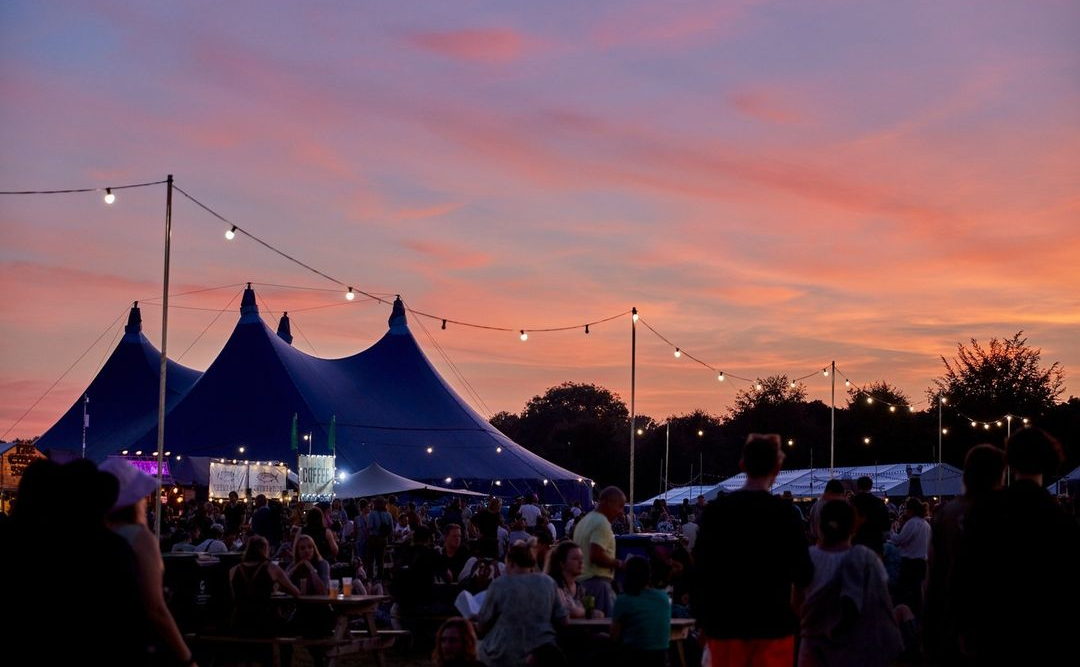 Photo: @endoftheroad
Head to the End Of The Road website for information on visiting their 2024 event.