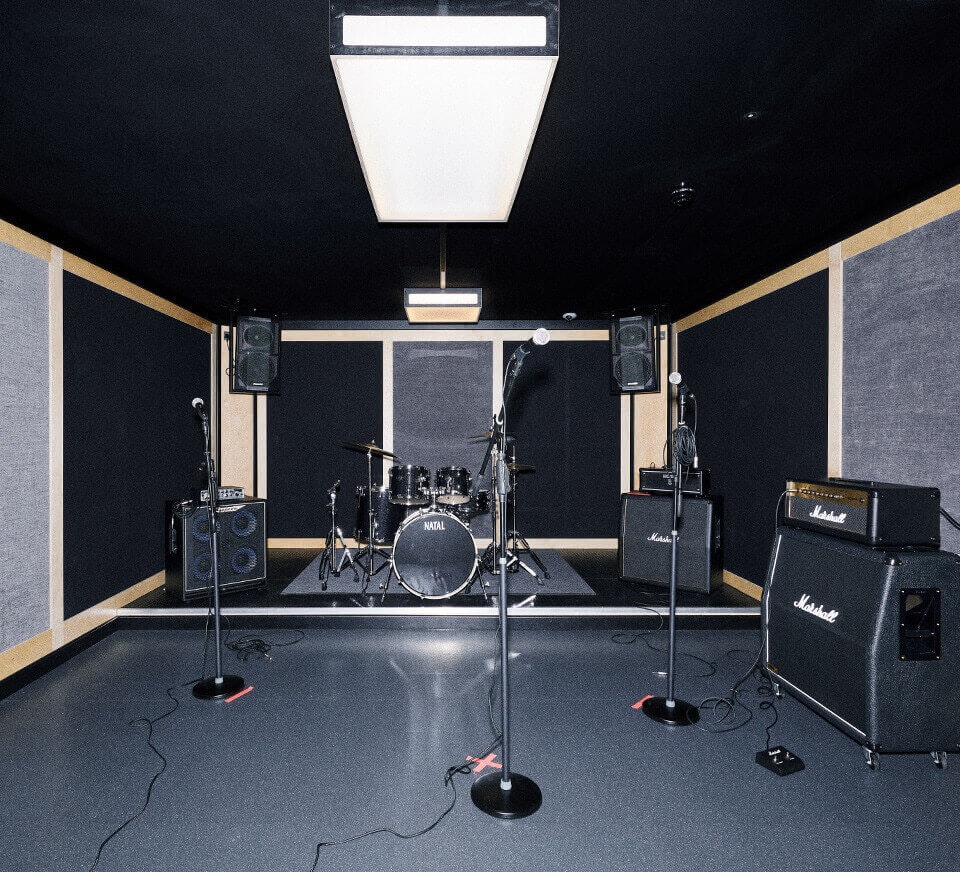 Inside your rehearsal studios
High-quality equipment. Acoustically-treated studios. The music rehearsal studios are your space to get creative. All of our rehearsal studios are fully kitted, with a variety of room types to suit your needs:
Practicing drums solo? Rehearsal Standard studios fit up to four people comfortably.
Vocals with a backing band? Rehearsal Pro studios are perfect for five.
Fine-tuning your ensemble performance? A Rehearsal Showcase studio fits six easily.
Inside, you'll find the very best equipment from Marshall, Boss, Ashdown and more in all of our music practice rooms. Just starting out? An experienced pro? You'll be set up for a great rehearsal every time.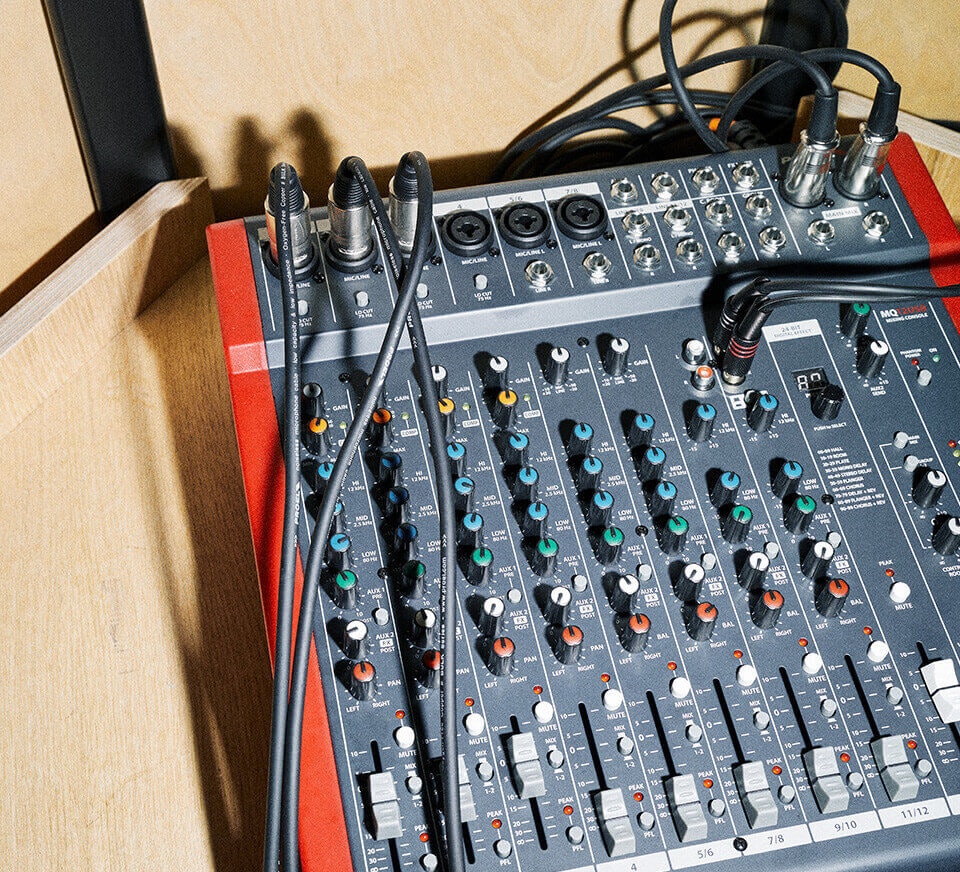 Why Pirate?
PIRATE.COM is the world's largest creative studio and artist community network with close to 50 locations across the UK, DE, US and IE. We offer professional rehearsal equipment and the space to create at affordable, hourly rates. Crush your band rehearsal, perfect your stage presence before a gig, or use them as your private drum practice room. For anyone with an interest in solo or band rehearsal, regardless of your ethnicity, sexuality, gender or social status — this space is yours.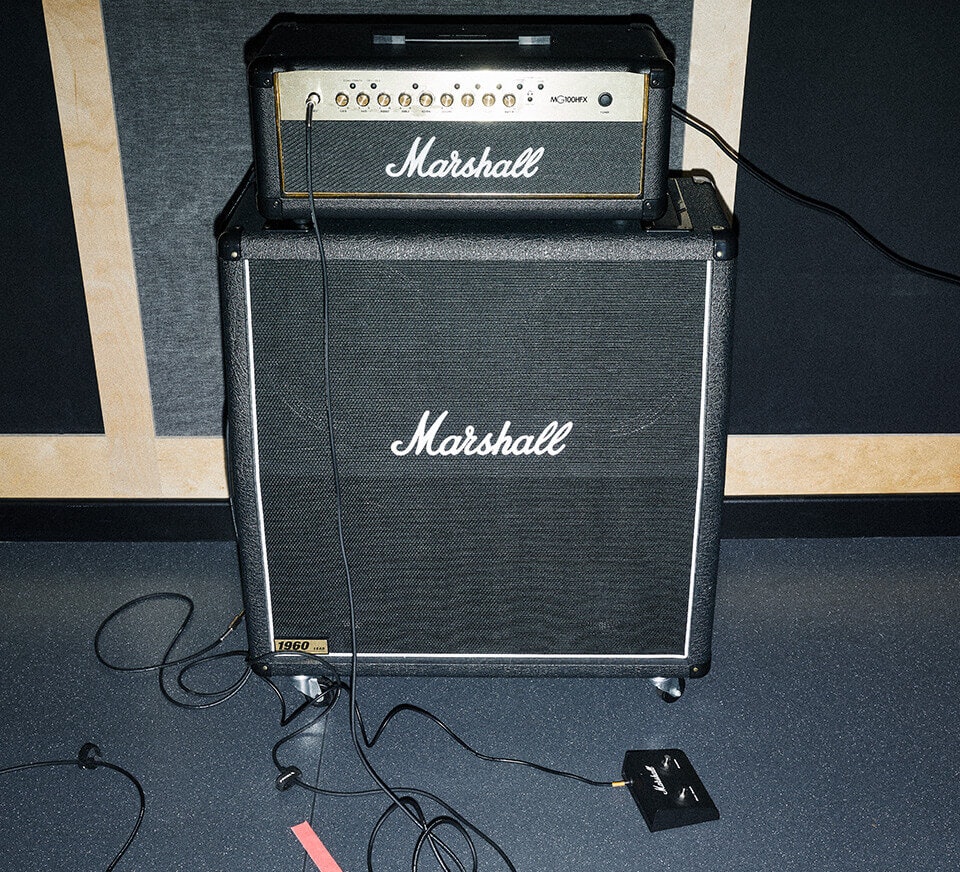 Equipment list
Here's a rundown of the equipment available in a typical Pirate rehearsal room. This equipment may vary depending on room type and location. An individual equipment list is available for each room on the booking page.
Guitar Amps - Ashdown/Fender/Orange/Marshall Guitar Amps and Cabs
Bass Amps - Ashdown/Fender Bass Amps and Cabs
Drums - Natal Arcadia or Pearl Export five-piece drum kit (please bring your own drumsticks)
Microphones - Stagg SDM50 vocal microphones and stands
PA - Pioneer XPRS PA speakers
Mixer - Alto 1202 12 channel mixer or Proel MQ12USB mixer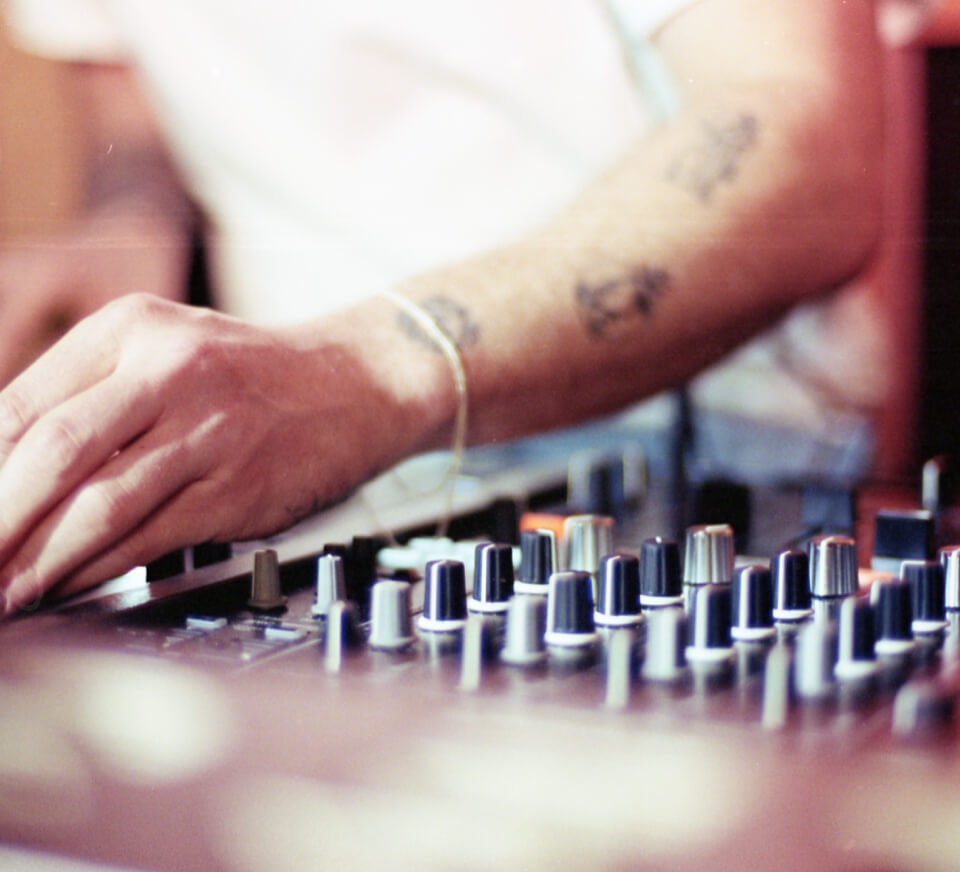 Your space to create
Whether you're a beginner or a seasoned pro, our specialist Berkshire studios are the perfect place to create, write, produce, practice and mix with no distractions.
In Reading there are ten spaces ready for your next project:
Hone your mix on club-standard equipment in the DJ and Pro DJ studios
Rehearsal studios to jam with your band or practice for the next gig
Recording studio for vocal capture and music production
Simply book and pay by the hour using our easy live calendar. It's time to let your creativity flow.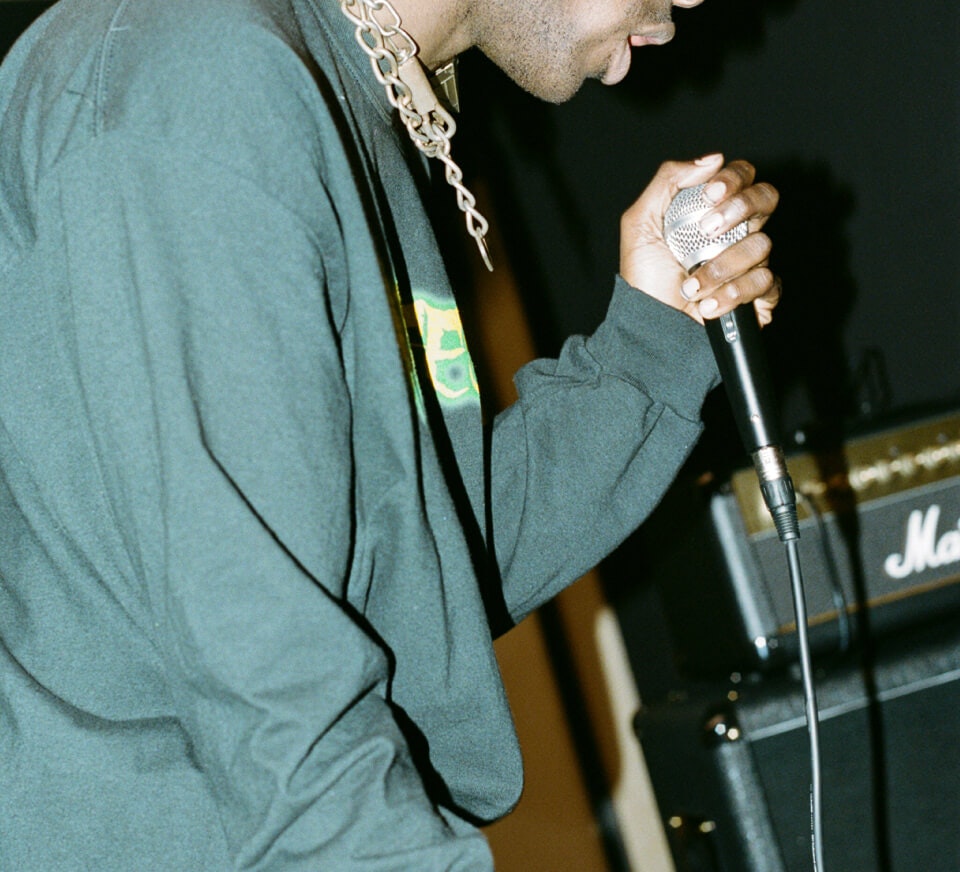 What is Pirate?
A worldwide network of DJ, recording, rehearsal, podcast and dance studios, giving you round-the-clock access to create. Because we're open 24/7, we've made the experience entirely self-service using our unique entry code system — but if you ever need a hand, we're here. The fastest way to get support is via Live Chat.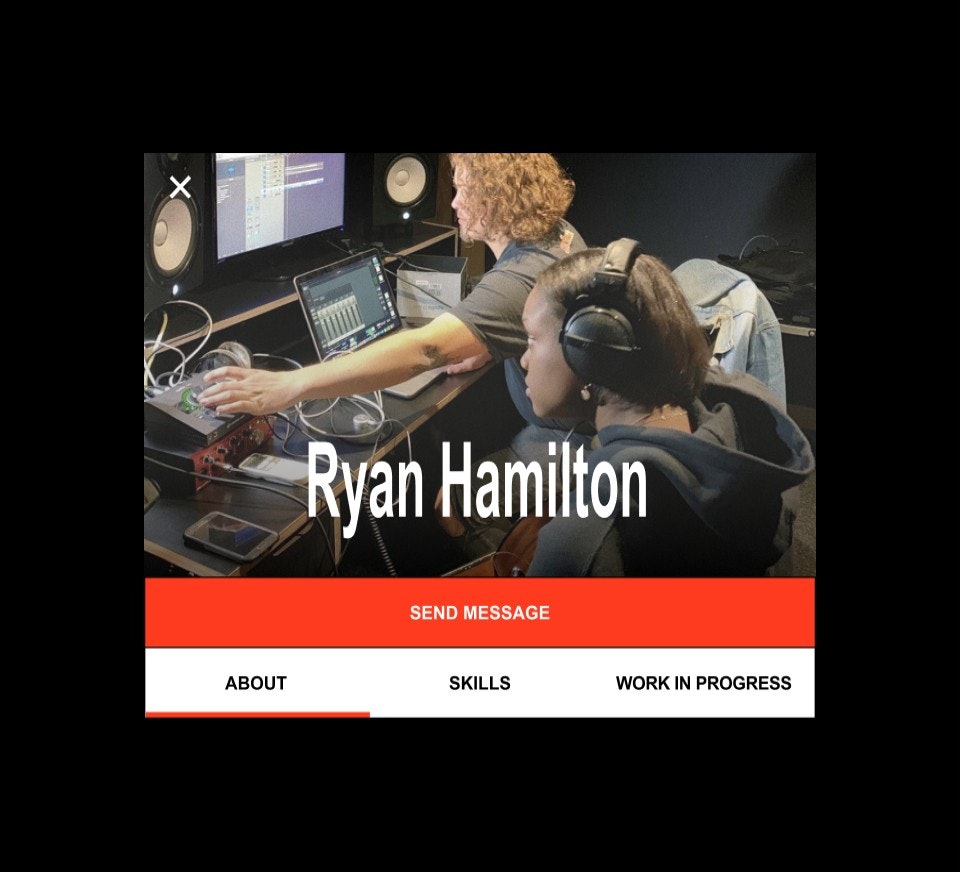 Your COMMUNITY awaits
From casual beginners to touring professionals, COMMUNITY is the home for Pirate creatives worldwide.
Ask for advice and feedback on your music, put out a call for a collab, enter competitions, share the best-kept secret in your area… or simply connect with like-minded people. It all happens here.
Collaborate: Seek out a collaborator to contribute to your next project, or offer your skills to someone in need.
Feedback room: Share your works in progress, receive advice, and provide constructive feedback.
Challenges: Your chance to show the world your talent. Win gear, studio credit, mentoring, and much more with regular artist challenges.
Industry advice: This section will help you to understand more about the wider industry. Chat about processes, marketing your brand, and anything else related to the business of creativity.
Artist opportunities: Get your music featured on Pirate.com, receive exclusive offers from Pirate partners & so much more.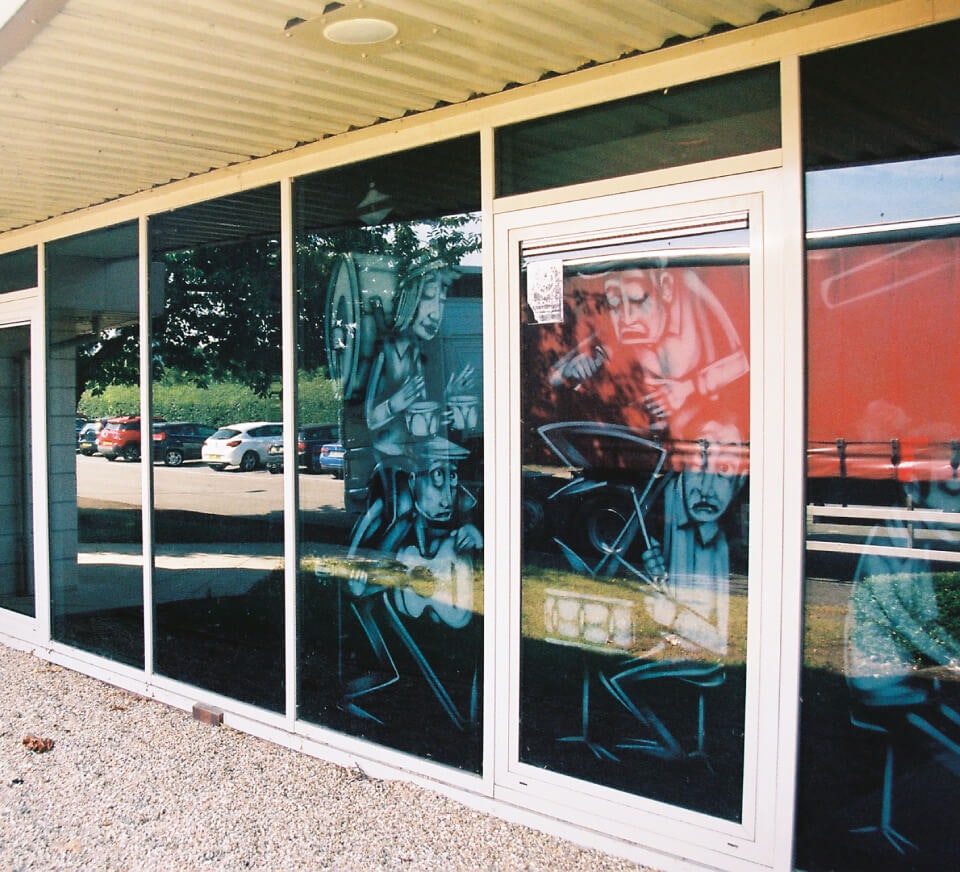 Fest, and best of the rest
Home to one of the largest and longest-running festivals on the UK circuit, Reading Festival started life as The National Jazz and Blues festival in the early 1960s. In this day and age, by performance, we reckon these hallowed stages have seen almost every rock and roll legend in history. Some legacy.
Away from this riotous annual weekender, the local area surrounding Pirate Studios Reading offers plenty around the banks of the Thames Valley and River Kennet. The Jolly Anglers is the local's choice watering hole; follow the Thames Path towards Reading Bridge and work up an appetite for brunch at Whittingtons Tea Barge — one of the cosiest snack spots we have ever had the pleasure of visiting.
Amps - Marshall MG100HCFX 120w Guitar Head, Marshall 1960A 4x12 300w Guitar Cab
Amps - Boss Katana Guitar Head, Marshall MX412A 4x12 240w Guitar Cab
Bass Amps - Ashdown/Fender Bass Amps and Cabs
Drums - Natal Arcadia or Pearl Export five-piece drum kit (please bring your own drumsticks)
Microphones - Stagg SDM50 vocal microphones and stands
PA - Pioneer XPRS PA speakers
Mixer - Alto 1202 12 channel mixer or Proel MQ12USB mixer
what3words location: ///just.lively.club
The studio address is Unit 7, Suttons Business Park, Suttons Park Avenue, Reading, RG6 1AZ.
Driving? There are four car parking spaces opposite the studio.

If you're coming by public transport, buses stop nearby on London Road.
From the Community
◄
"Pirate studios are great for flexibility of the pricing, times and duration of the session and the variety of choice when it comes to the space you require. I have been using them for solo and band practice sessions and never experienced any problems. The equipment though could have a bit more attention in terms of maintenance - I am refering to drum equipment first of all - but the support is very responsive and fast in solving any issues if there are any. Will definitely recommend them and continue using their service myself."
◄