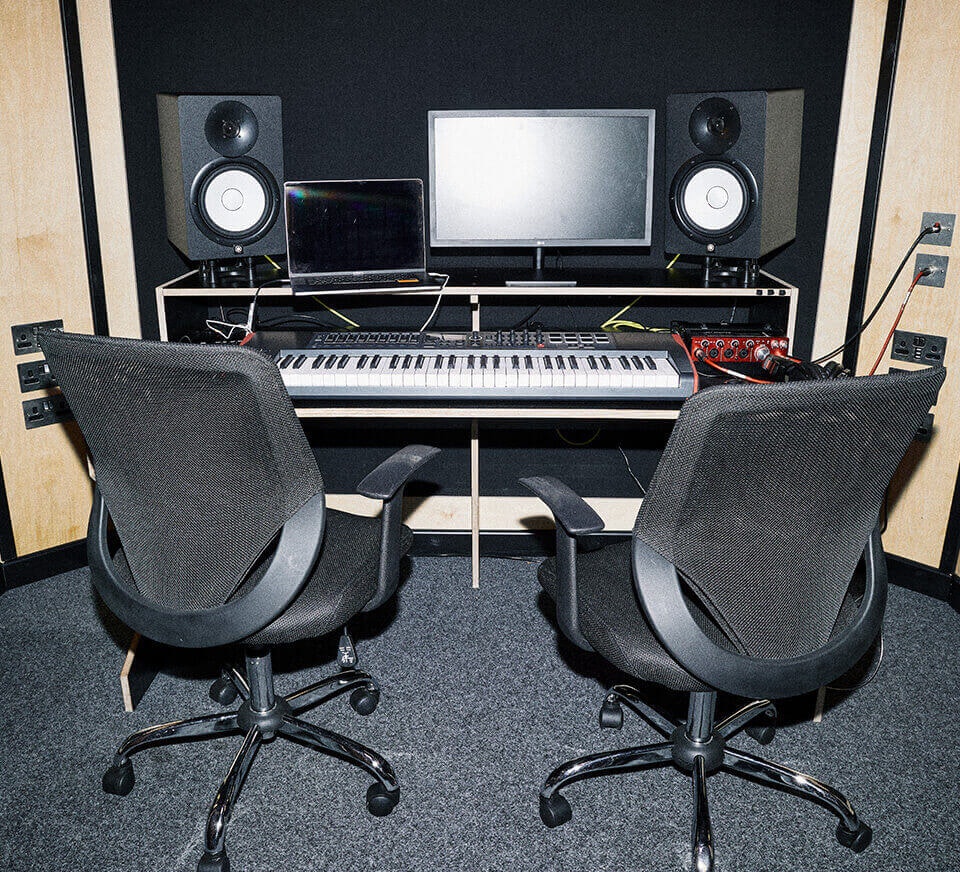 Inside your recording studios
The process of creation is different for everyone, yet the need for a quiet, productive space is universal. With self-service access, professional equipment provided free, and affordable day rates, our recording studios help you capture your creativity the moment it sparks.
Pop in for an hour, settle in for a day session, record, mix, edit — the space is yours for whatever purpose you need, and available 24/7 to work around your daily routine.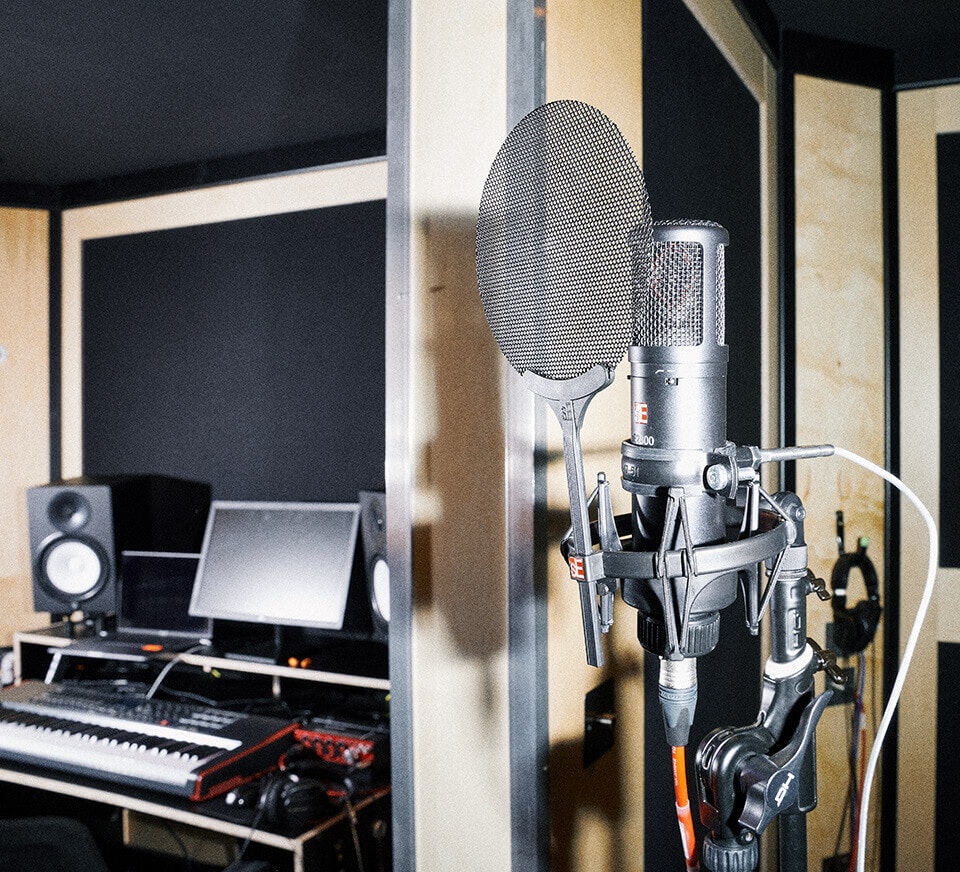 Recording Standard
Writing studios for producers equipped with an audio interface, MIDI keyboard, condenser microphone, headphones, monitors and extras.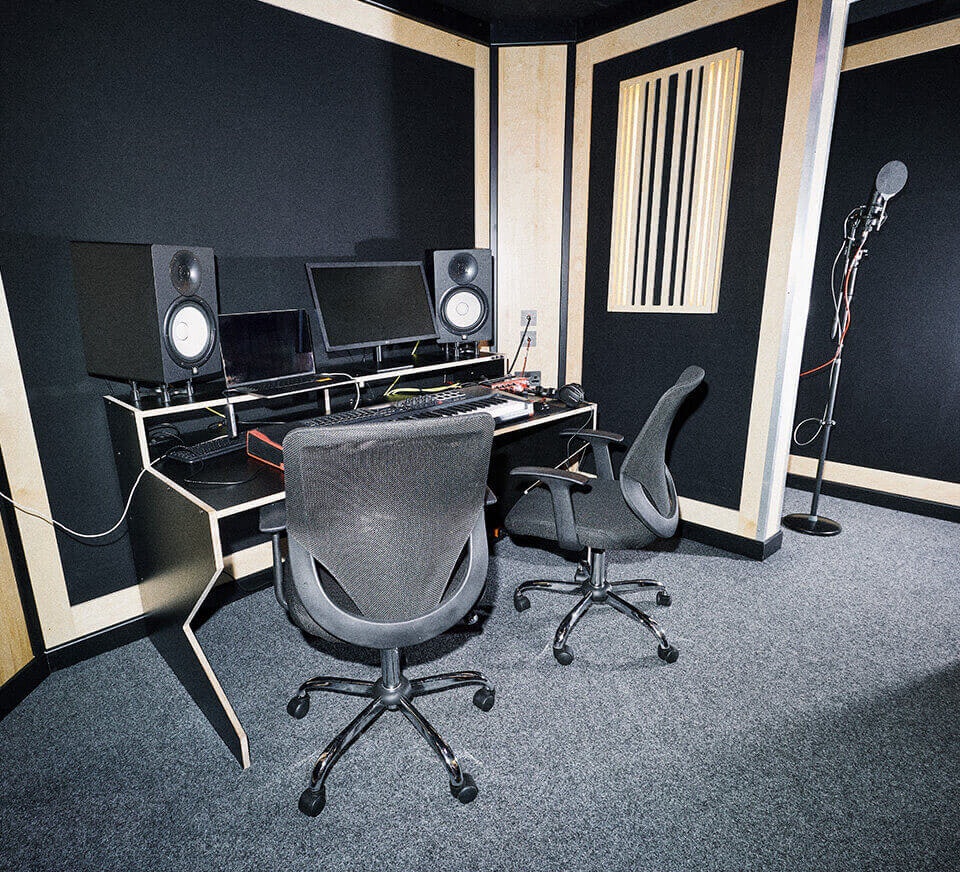 Recording Pro
This has the same equipment specs as our specialist production writing studios, but with a curtained vocal booth and some extra space for high-quality vocal capture.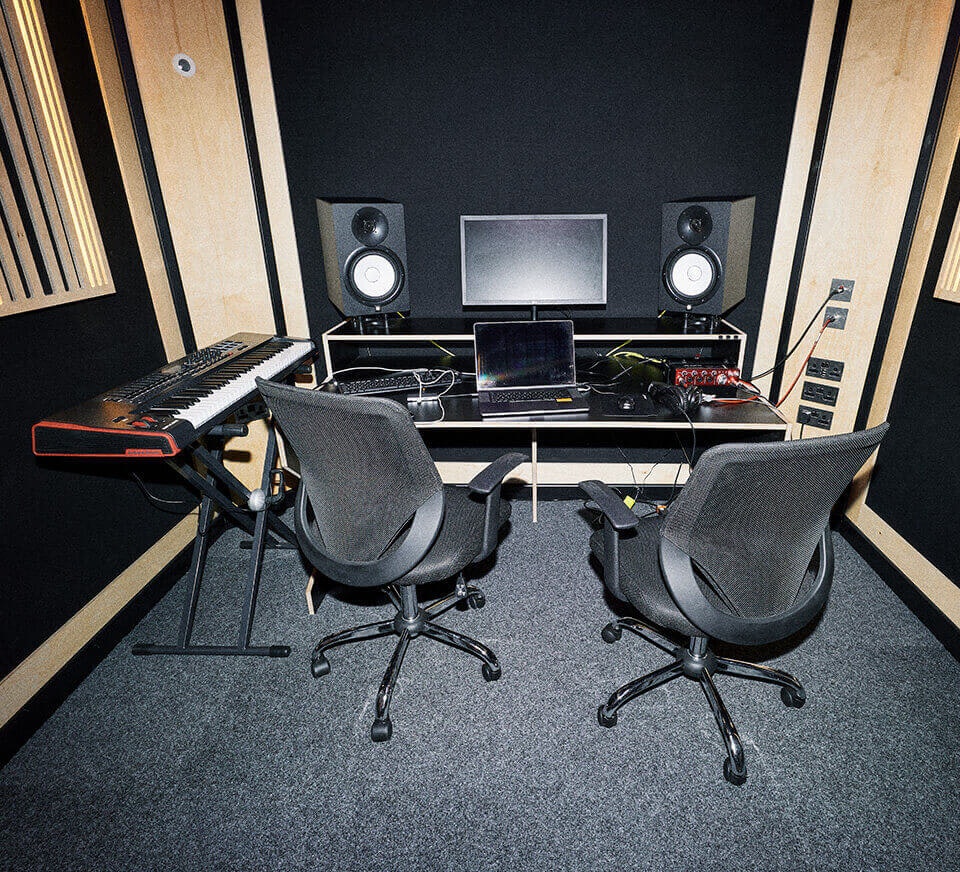 Why Pirate?
PIRATE.COM is the world's largest creative studio and artist community network with close to 50 locations across the UK, DE, US and IE. Our acoustically-treated recording studios are a private environment to create, write and produce music, offering professional equipment and flexible day rates. For anyone with an interest in music production, regardless of your ethnicity, sexuality, gender or social status — this space is yours.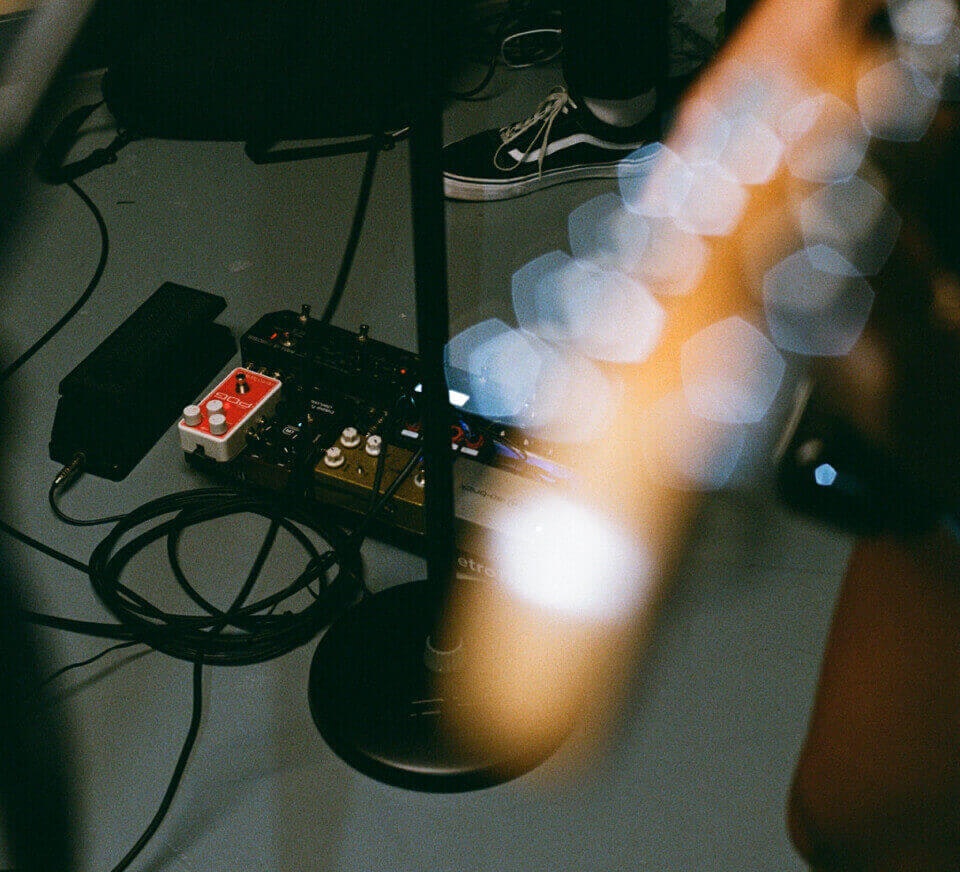 Your space to create
Whether you're a beginner or a seasoned pro, our specialist Brooklyn studios are the perfect place to create, write, produce, practice and mix with no distractions.
In Gowanus there are 35 spaces ready for your next project:
Hone your mix on club-standard equipment in the DJ studios
Rehearsal studios to jam with your band or practice for the next gig
Recording studios to write and produce songs or capture vocals
Plug and play podcast studios for easy recording
Book and pay by the hour using our easy live calendar. It's time to let your creativity flow.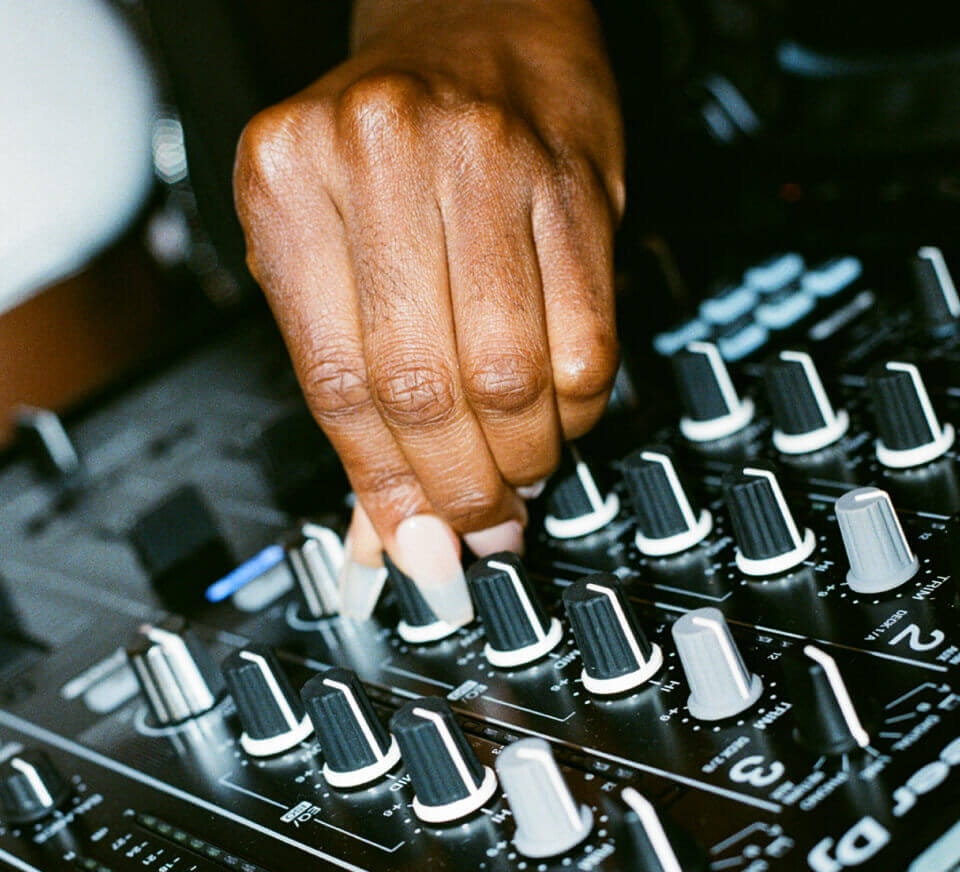 What is Pirate?
A worldwide network of DJ, recording, rehearsal, podcast and dance studios, giving you round the clock access to create. Because we're open 24/7, we've made the experience entirely self-serve using our unique entry code system — but if you ever need a hand, we're here. The fastest way to get support is via Live Chat.
On-site facilities
High-speed WiFi
Vending machines
Kitchen facilities
Air-conditioned rooms
Bike room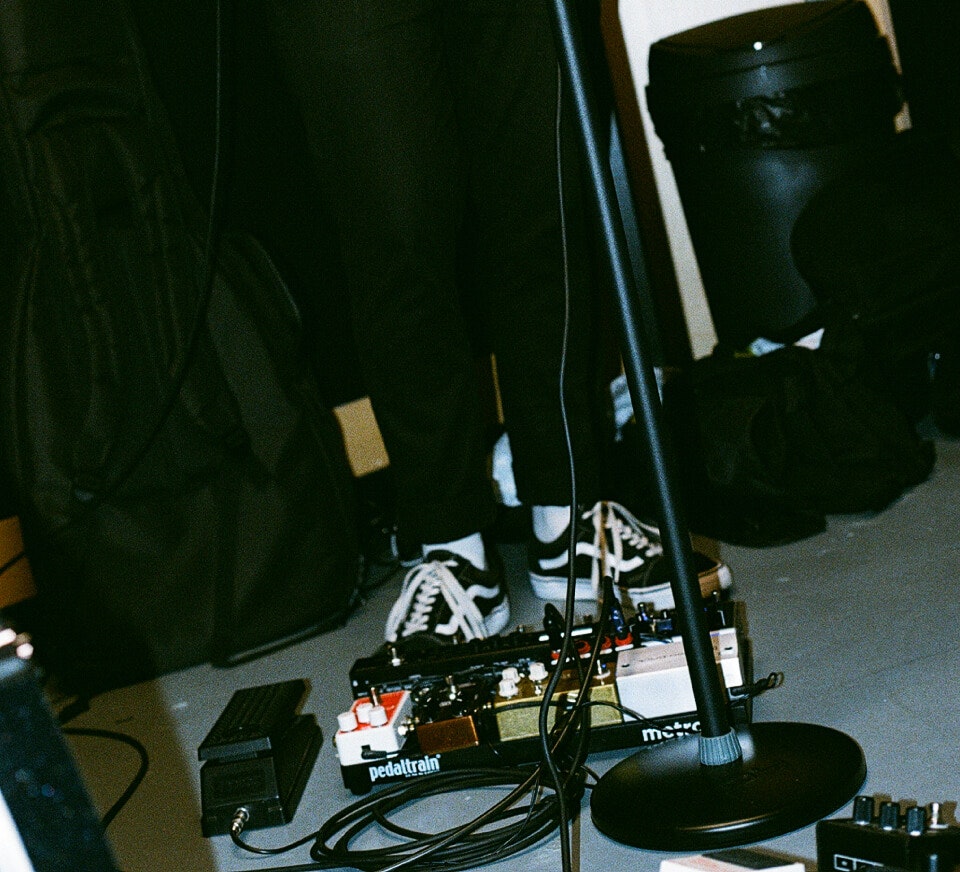 Protecting your health and safety during COVID-19
Rest assured, we are working around the clock to ensure that your Brooklyn studios can be enjoyed safely and securely:
Contact tracing implemented across all regions
Regular cleaning sweeps in communal areas
Social distancing markers throughout
Hand sanitizer and antibacterial spray available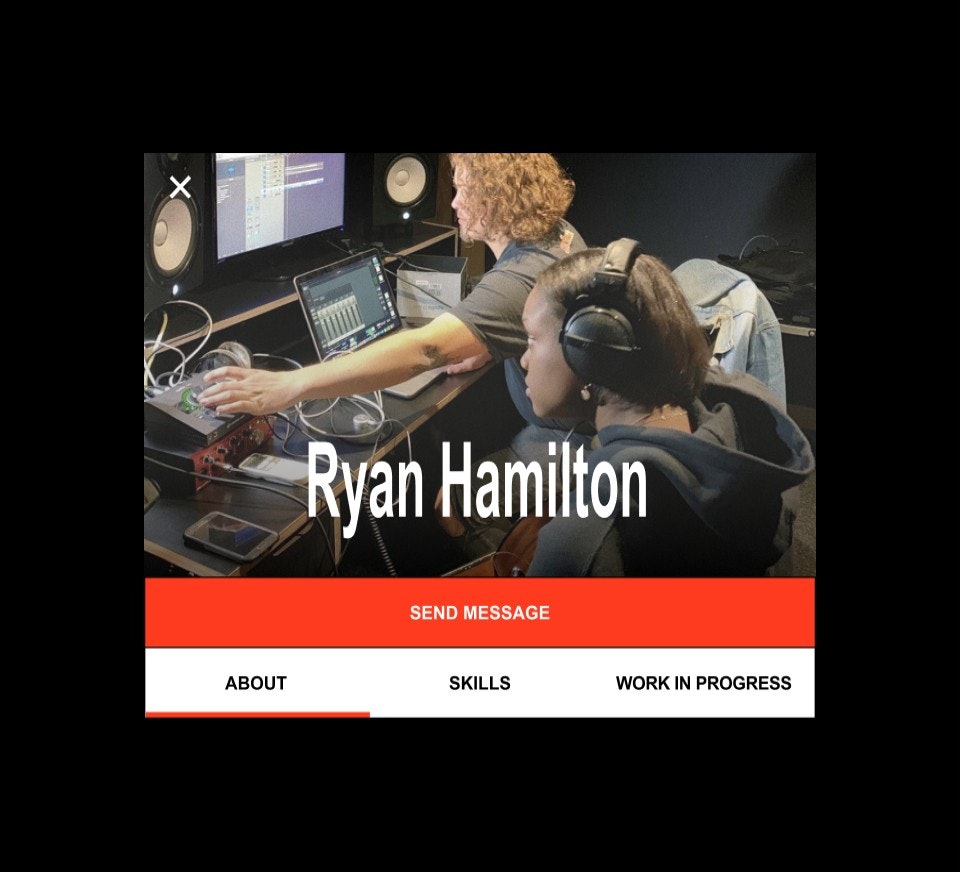 Join the COMMUNITY
Set up by artists, for artists, COMMUNITY is the home for Pirate creatives worldwide.
There's plenty to get stuck into here. Ask for advice and feedback on your music, put out a call for a collab, enter competitions, share the best-kept secret in your area… or simply connect with like-minded people.
Collaborate: Seek out a collaborator to contribute to your next project, or offer your skills to someone in need.
Feedback room: A place for you to share your works in progress, receive advice, and provide constructive feedback.
Challenges: Your chance to show the world your talent. Win gear, studio credit, mentoring, and much more with regular artist challenges.
Industry advice: This section will help you to understand the ins and outs of the industry. Chat about processes, marketing your brand, and anything else related to the business of creativity.
Artist opportunities: Get your music featured on Pirate.com, receive exclusive offers from Pirate partners, and plenty more.
Industry in more ways than one
Gowanus' charm lies in its authentic blend of old-school tradition and new enterprise. Classic rowhouses and converted warehouses provide residency for many of the area's young families, thriving startups, and must-go-to hotspots. Showcasing the inestimable power of a walkable neighborhood, here are our favorite haunts all within a stone's throw of the studios:
Monitors - Monitors: 2x KRK V6 or Yamaha HS8 or Focal Alpha 80
Microphone - SE Electronics SE2200II Condenser or SE Electronics SE 2300
Interface - Focusrite Scarlett 18i8 / Clarett 4pre / 2 pre
Keyboard/Midi Controller - Novation Impulse 61 or NI Komplete Kontrol A61
Headphones - Pioneer HRM or Pioneer HDJ-X5 or KRK 6400
Other - External Screen, Keyboard & Mouse, Mic Stand, Keyboard Stand, XLR-XLR
what3words location: ///really.mimic.shall
The studio address is 156, 6th St, Brooklyn, NY 11215, USA.
Gowanus' main entrance and ground floor studios / amenities are WC accessible from the sidewalk of 156 6th St. The only studios that are WC inaccessible are the podcast studios on the first floor.
Driving? Whilst the site itself doesn't have any parking available, there are plenty of options on 6th and in the surrounding area.
Cycling? Store your ride in our dedicated bike room.
Local subway trains D, N, R, W and F service the area regularly.
From the Community
◄
"I've met up with so many DJ friends at Pirate for little B2B sessions and also ended up in a bunch of impromptu sessions"
◄